Career driven Civil Worker joins WEL Networks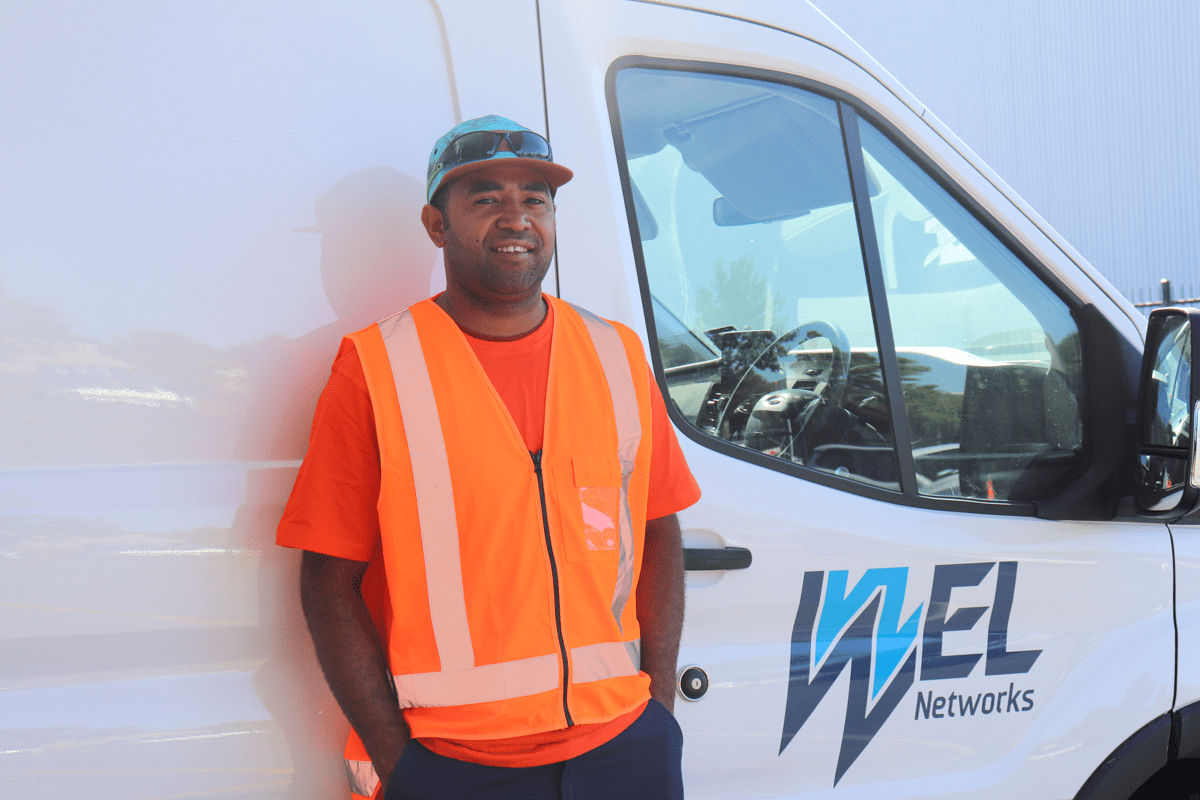 "I'm excited to see where my career takes me. There are a lot of opportunities to grow here," Laisiasa (Lai) Koroiboila says.
Lai has joined WEL Networks as a Civil Worker which is part of WEL's Network Utilities team. This team also includes Cable Jointers, Distribution Network Surveyors, Network Asset Inspectors and Cable Locators. Prior to joining WEL, Lai worked for Civtec.
Civil Workers are tasked with providing distribution network services to WEL including civil, installation and construction works. It's a varied and challenging role where no two days are the same.
"I always wanted to join WEL Networks. As a Civil Worker, you are not in one place all the time, you get to work in different places, meet new people and see different things," he says.
Originally from Fiji, Lai moved to New Zealand in 2006. Lai relocated to Hamilton from Wanganui two years ago to be closer to family.
"I enjoy living and working in Hamilton. And I know a few of my team members already so I'm really looking forward to working with them," he says.
"We are excited to have Lai join our team and watch him grow at WEL. Civil worker roles provide the organisation with a great foundation towards a career in an exciting industry," Supervisor Network Utilities Albert Rodrigues says.
Outside of work, Lai enjoys spending time with his young family and playing volleyball.