Earn while you learn with our traineeships!
Earn while you learn with our traineeships!
Our traineeships not only provide you with a chance to be part of an industry with strong job prospects and opportunities for growth, they also help address a skills shortage in the industry.
Full training costs are covered.

What Traineeships Do We Offer?
Trainee Arborist

Trainee Line Mechanic

Trainee Cable Jointer

Trainee Electrical Fitter

Trainee Technician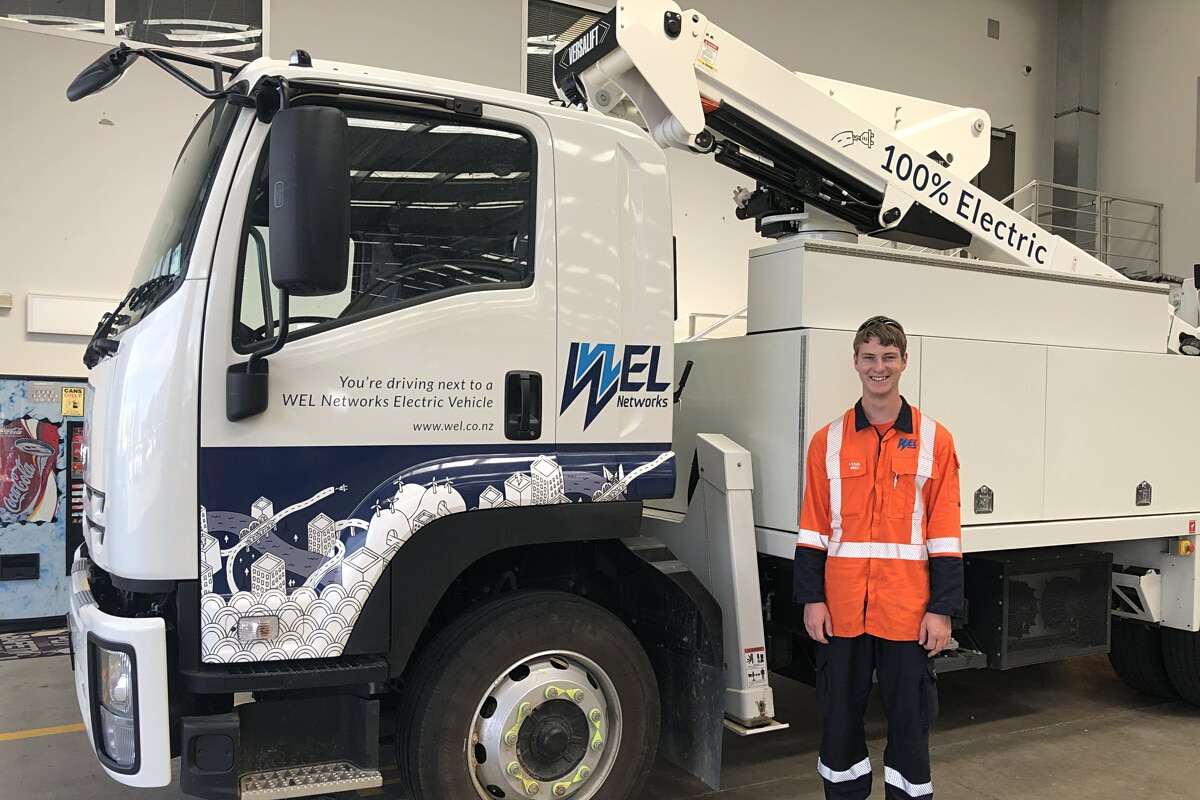 Life of a Trainee Line Mechanic
"I was happy and excited to start learning," 18-year-old line mechanic trainee Bradley Jackson said after he was given the opportunity to kick-start his career in the electricity industry.
After finishing Year 13 at Hamilton Boy's High School, Bradley started researching potential career opportunities and found an article about line mechanics and the role they played within the industry.
"I really liked the sound of the type of work they did and the integral role they play within the electricity industry. The practical element, working outside and the exposure to different scenarios really appealed to me. When I applied for the role I didn't think I had a chance – it was such a great opportunity," he says.
Bradley joined a team of six line mechanic trainees.
Each year, WEL Networks selects two new line mechanic trainees. It takes two years to become a qualified line mechanic with an additional year's worth of practical field work.
As part of the line mechanic traineeship, trainees are also exposed to other parts of Field Services.
"They (trainees) are all at different training levels. We've also increased our line mechanic teams from four to five which allows our trainees to get that one-on-one training from our senior guys. They are great mentors. It's a great learning environment," First Response Faults and LV Lines Supervisor Hamish Thomson says.
With a total of 26 years spent in the industry, Hamish has served 15 of those in his current role at WEL.
"I enjoy seeing our trainees develop and progress their careers within WEL. We're committed to bringing in trainees which is great. It's good to see – not just for WEL Networks but for the industry as a whole," he says.

Bradley is now a qualified line mechanic. He achieved his Electricity Supply (Line Mechanic Distribution) Level 4 and Electricity Supply (Introductory) Level 2 qualifications in 2021.

WEL Done Bradley!