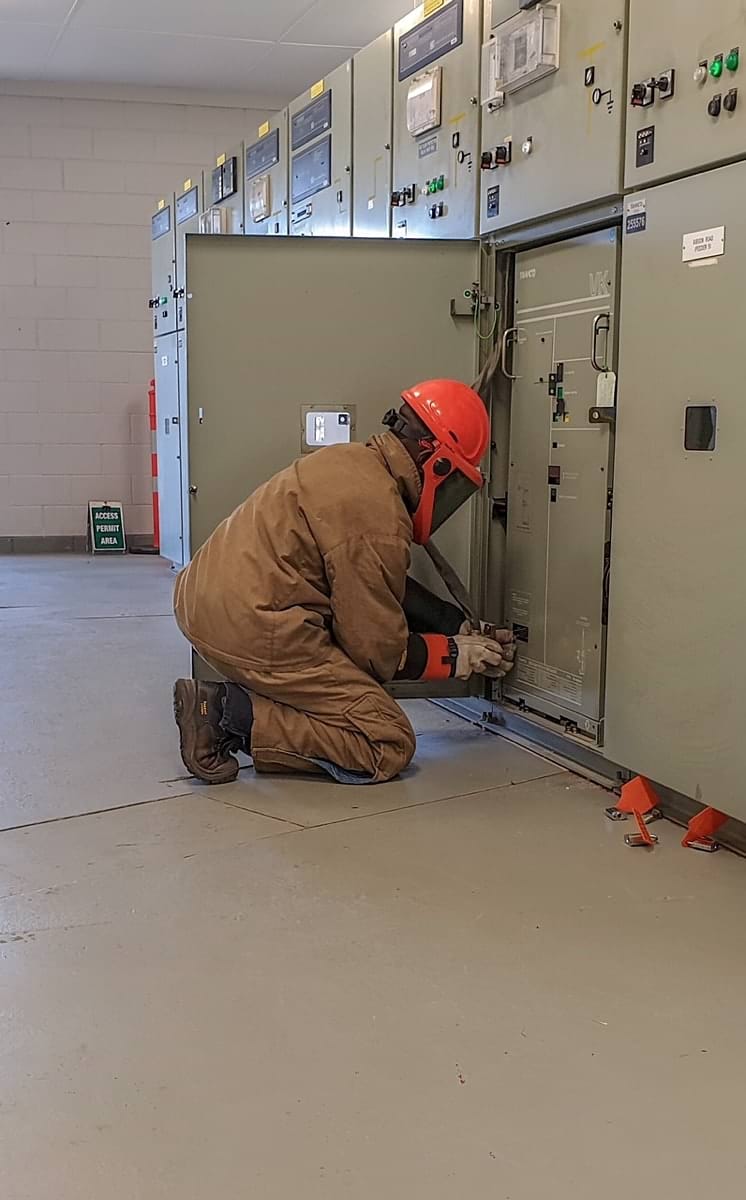 "Upskilling is encouraged and career progression is supported here at WEL," Bernard Muzengeza says.
Bernard is now studying towards his New Zealand Diploma in Engineering (Electrical) Level 6 after completing his New Zealand Certificate in Electricity Supply (Power Technician) Level 5.
"It's a large workload but I wouldn't have it any other way. Your still working fulltime, you have assignment deadlines to meet, you're on call and you have family commitments . . . it's a juggling act but I'm having fun upskilling," he says.
As a Power Technician, Bernard is now able to sense abnormalities in the network through hardware testing and make recommendations to the engineering team.
"It can be challenging at times but it's good to keep your mind stimulated. I've always enjoyed Maths – that's my strength, I enjoy calculations. I also like helping out our trainees that are going through their course work," he says.
Bernard enjoys working alongside a "great team", and the challenge and satisfaction of achieving results.
"Conquering those challenges keeps your adrenaline going. It keeps your job interesting. The people I get to work with are amazing. It's a great team to be part of and everyone is really easy to get along with at WEL. It gives you something to look forward to in the morning," he says.
Bernard will complete his Level 6 qualification in December 2020.
"My ultimate goal is to join the engineering team," he says.