Wealth of knowledge @ WEL Networks
The continual challenge and working in a supportive team environment are just two of the many aspects Surveyor and 2IC Data Capture technician Jamie Walton enjoys about WEL Networks.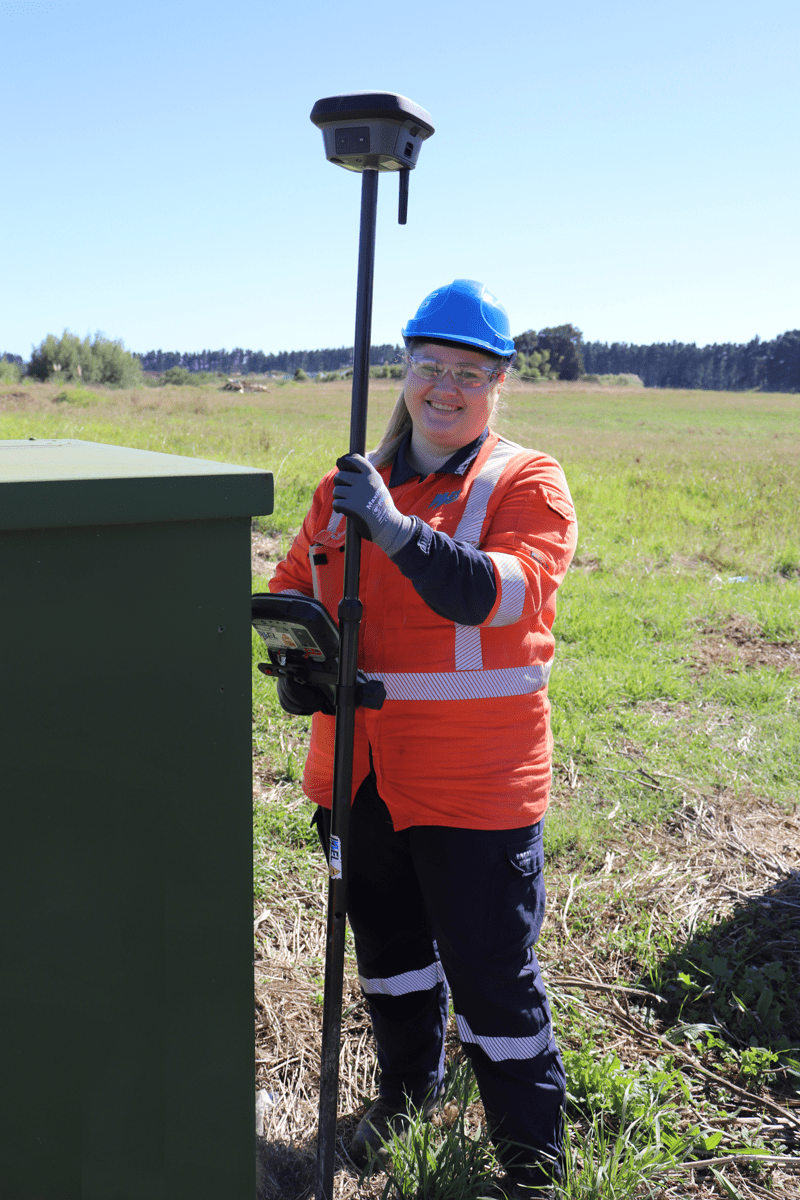 "This job constantly has its challenges and I always feel like my brain is working which keeps me sharp," Jamie Walton.
Jamie started as an Electrical Fitter at WEL Networks in 2015 and she's held a number of roles since.
"I was a Cable Locator for four years, before I became a GPS technician. I'm currently a Surveyor and 2IC for the Data Capture Team; and I'm studying towards a New Zealand Certificate in Surveying Level 4," she says.
Originally from Kawerau in the Bay of Plenty, Jamie's career started when she was 16-years-old after she applied for a two week taster course during the school holidays with ESITO (now Connexis).
"We went to different power stations, hydro stations/damns, electrical companies and network companies. We were also taught the basics of electrical theory and got to do some practical activities like making miniature steam powered carts, wiring up lights etc. There were also some fun activities thrown in so it provided a good balance.
"At the end of the two weeks, we had to do a presentation to our family, teachers and people from different companies around the Waikato and Bay of Plenty. There were a couple of people looking for new apprentices; one of which was from the Mighty River Power Apprentice Programme. This was a government-funded programme which took on 12 apprentices a year from all over the country. I was approached after the presentation and was asked to apply for the programme; so I did, I got in and the rest is history," she says.
Jamie has learnt a lot over the last seven years at WEL Networks.
I am constantly learning and I have learnt a lot in my time here. I love being out and about too. It's so cool that I get to work all around the Waikato. I brag to my friends and whanau about where I have been working . . . every week is different. This job constantly has its challenges and I always feel like my brain is working which keeps me sharp. There is a wealth of knowledge here at WEL and a lot of people who are willing to share it if you take the time to listen," she says.